Chat
Using the chat integration is a great way to give your customers quick and convenient access to your support team. For directions on installing the chat on your site please click here.
Settings
In your Gorgias helpdesk you can access the various chat settings seen below from Settings, Integrations, Chat, Preferences.
Email Capture : Choose whether or note you want to request for your customers to input their email address and custmize the text used for when you are Online or Away.
Away Auto-Responder : If no agents are available you can customize the text your customer will receive.
Inactivity Settings : After a certain amount of time of inactivity with a customer on chat, a new ticket will be created. Use this setting to select what time period you would like for that to be.
Set yourself as available for chat
You can determine when you're available to chat with customers or not.
If no agent is available, your chat widget will go to offline mode. When a visitor initiates a chat, they will receive your chat auto-responder message.
To set your availability, click on your name at the bottom right, and use the Available for chat toggle.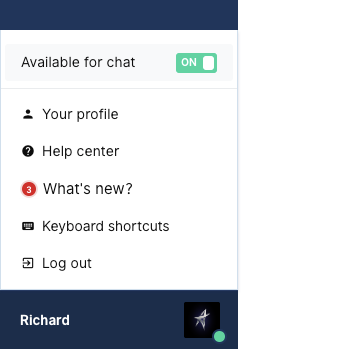 Chat online/offline status
The chat can be either online or offline. 
Here's how the offline mode gets triggered:
If your entire team is not connected on Gorgias
If you're connected on Gorgias but everybody's status is not available for chat
If your whole team hasn't been active on Gorgias for 30min. Why do we do this? If one of your team member leaves their computer on for the whole weekend, we want to avoid leaving the chat online and setting expectations for immediate responses while your team is not here.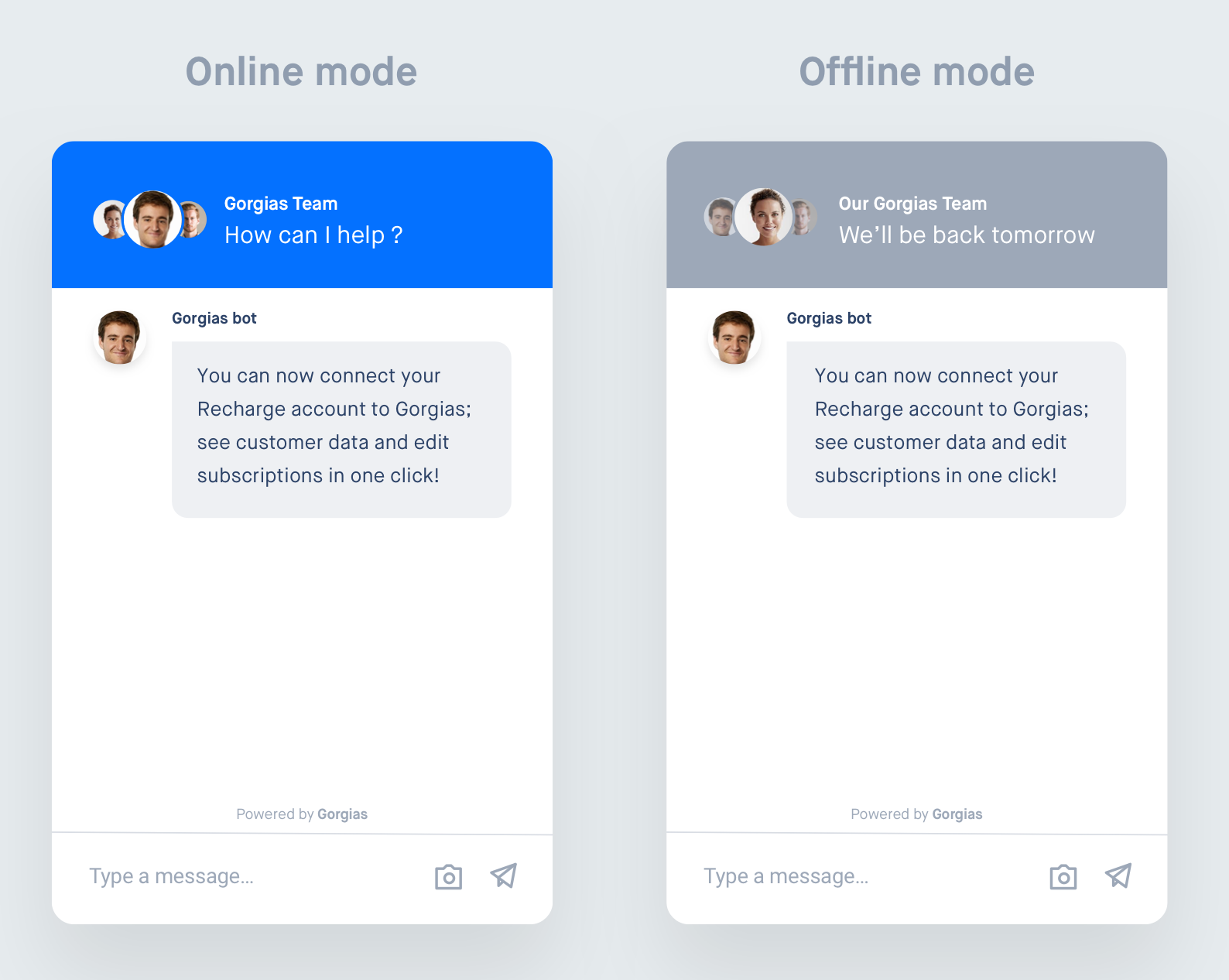 Chat Campaigns
Chat campaigns are a great way to engage customers on your website and can help increase conversions as well. You can create chat campaigns within the integration settings. Settings --> Integrations --> Chat --> Campaigns
Use the "Current URL" and "Time spent on page" filters to determine what page(s) each campaign pops up on and when you want it to appear.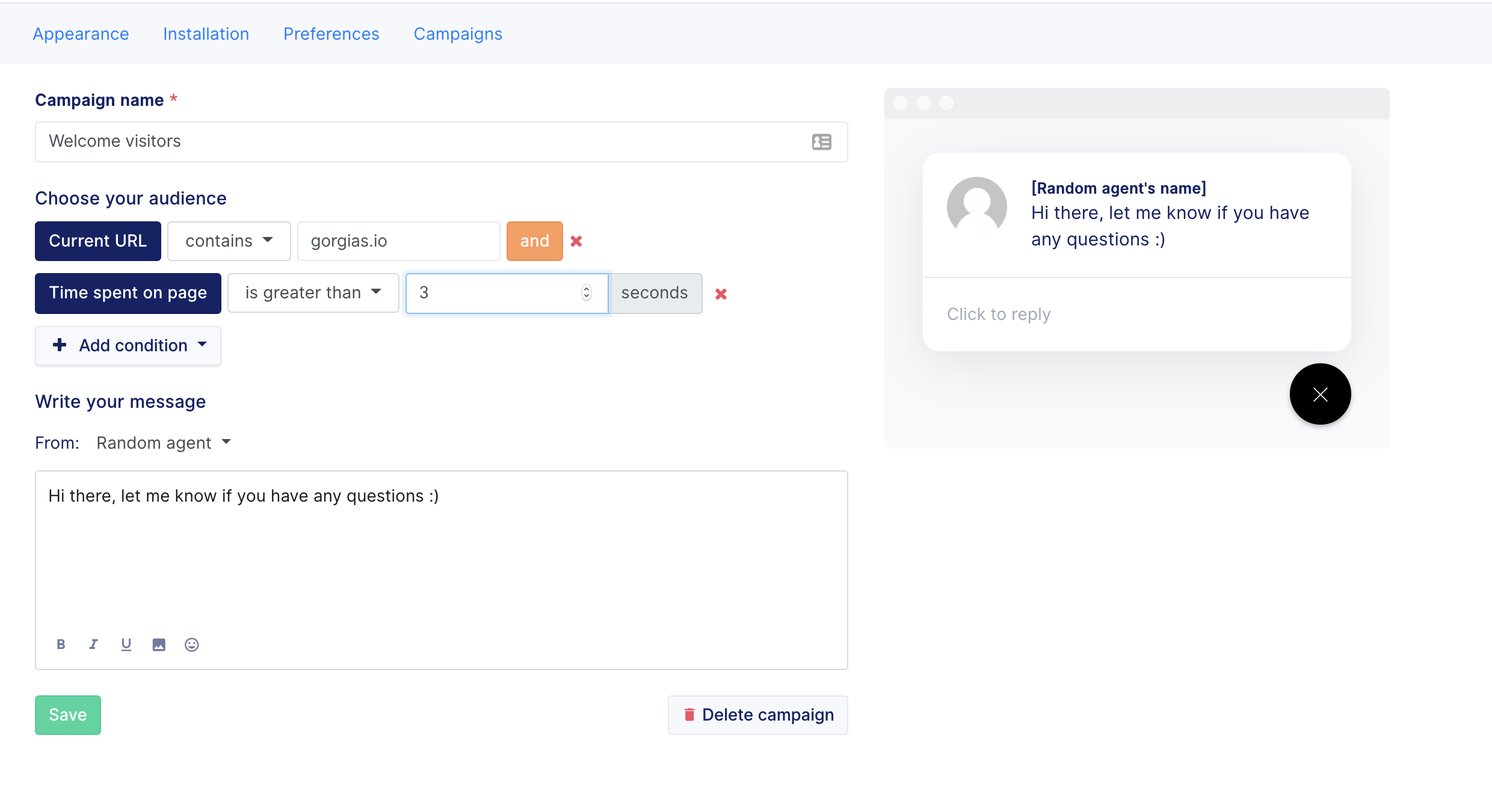 Quick replies
If your customers are asking similar questions over and over, you can configure chat quick replies. When a customer starts a chat, she will see the quick replies and can click on them to initiate a conversation. This will create a ticket. Then, you can configure rules to automatically respond to this ticket.
You can have up to 3 quick replies, with a limit of 20 characters each.
To set up quick replies, go to Settings -> Integrations -> Chat -> Quick Replies and enable them!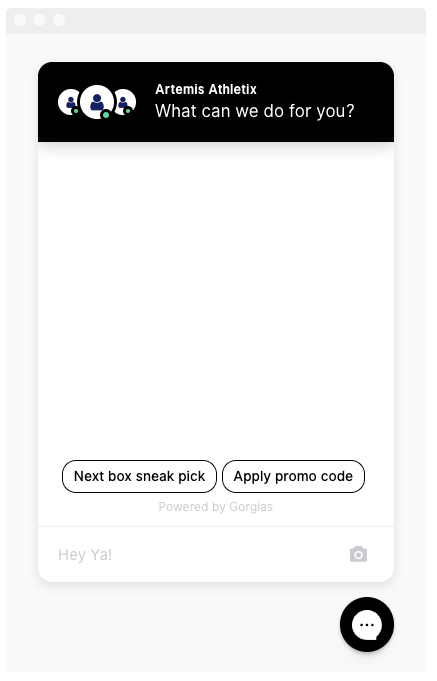 Your customers can see quick replies in two cases:
When they start their first chat conversation with you
If they already chatted with your company in the past and they open the chat again, the last message needs to be more than 24 hours old for the quick replies to appear again
We don't recommend automatically responding with tracking information for now, because you would expose the shipping address of the customer to anyone who has their email address. We'll probably do a module for it in the future.
---
---