Customer Satisfaction Survey
Customer satisfaction ratings are one of the best ways to determine how well your team is supporting your customers. Take a look at the video below to learn more about this feature in Gorgias and how to set it up.
How to activate the Customer Satisfaction Survey in Gorgias:
1. Go to "Settings".
2. In the left panel select "Satisfaction".
3. Select the channels you want to send the satisfaction survey through.
4. Customize the settings.
5. Click "Save" and you are done!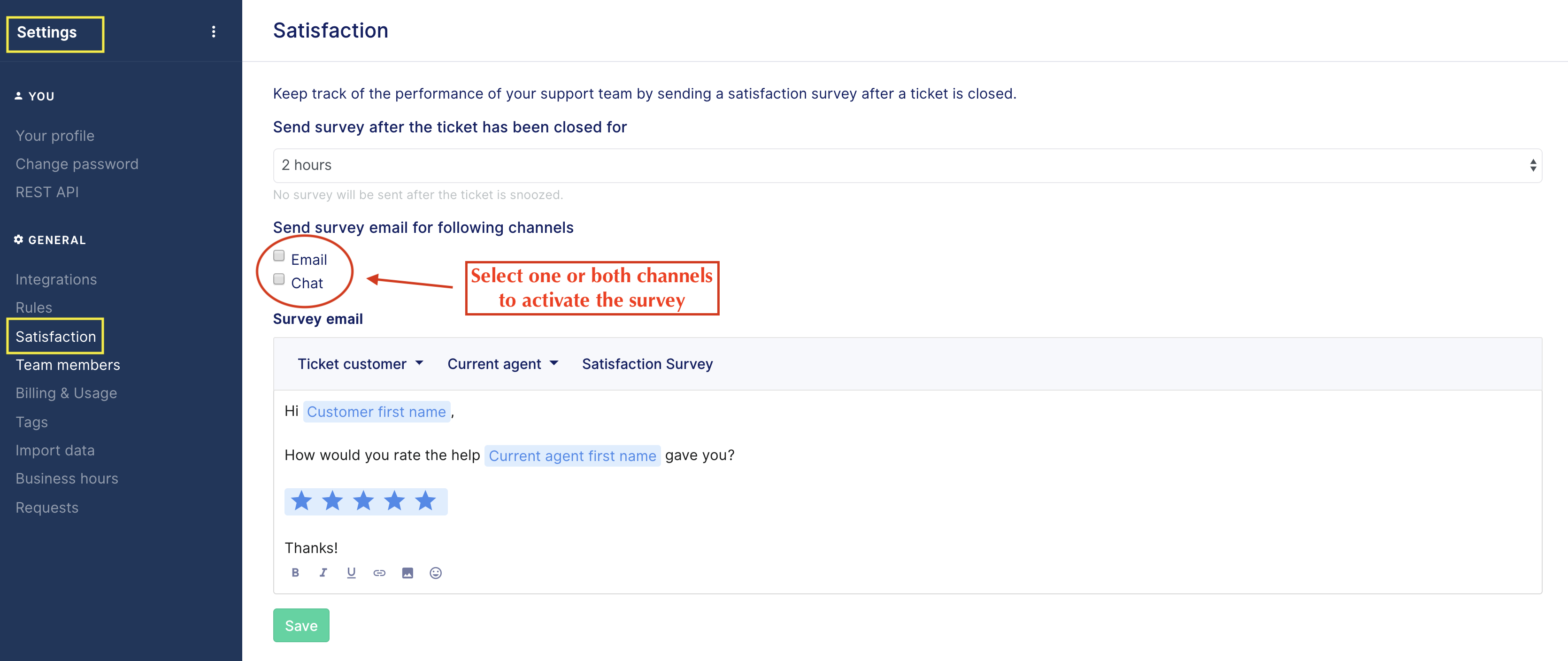 Here is what your customer will see when they receive a CSAT survey from you and select a star rating: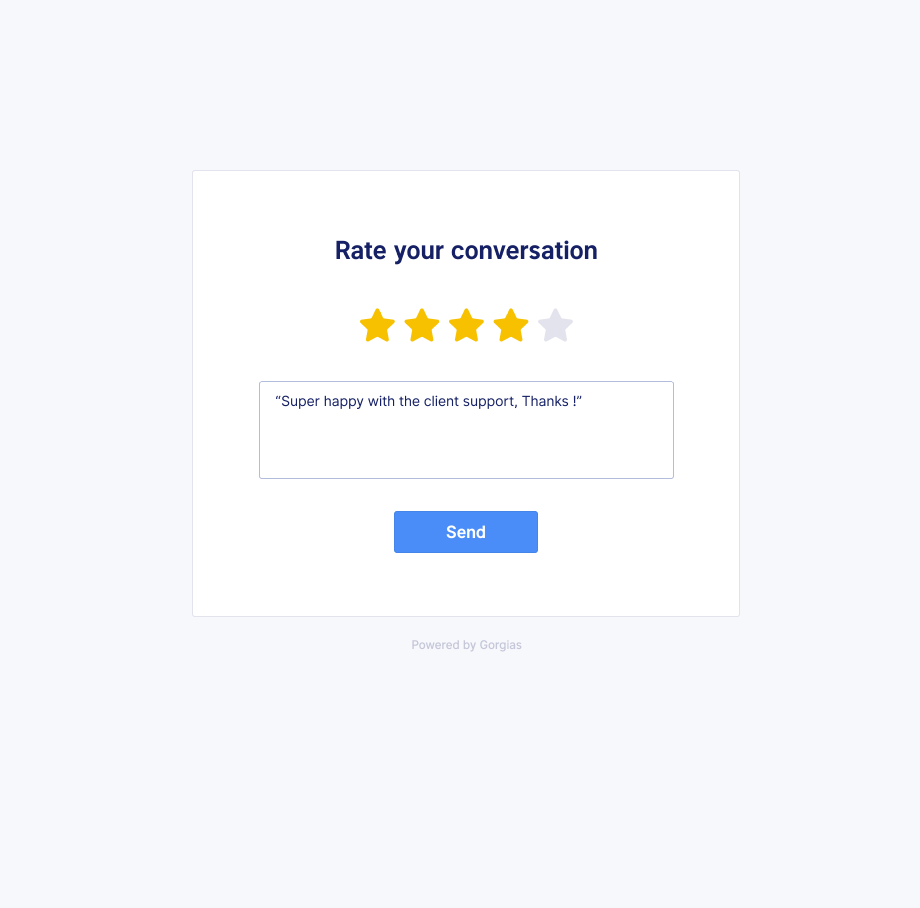 Viewing Statistics for your CSAT Surveys:
1. Go to "Statistics".
2. Click "Satisfaction" on the left navigation panel.
3. Select the time period you want to view data for on the top right.
Here you will see the customer information, agent, rating, and if the customer left a comment that will be shown as a clickable link to the ticket under the "comment" column.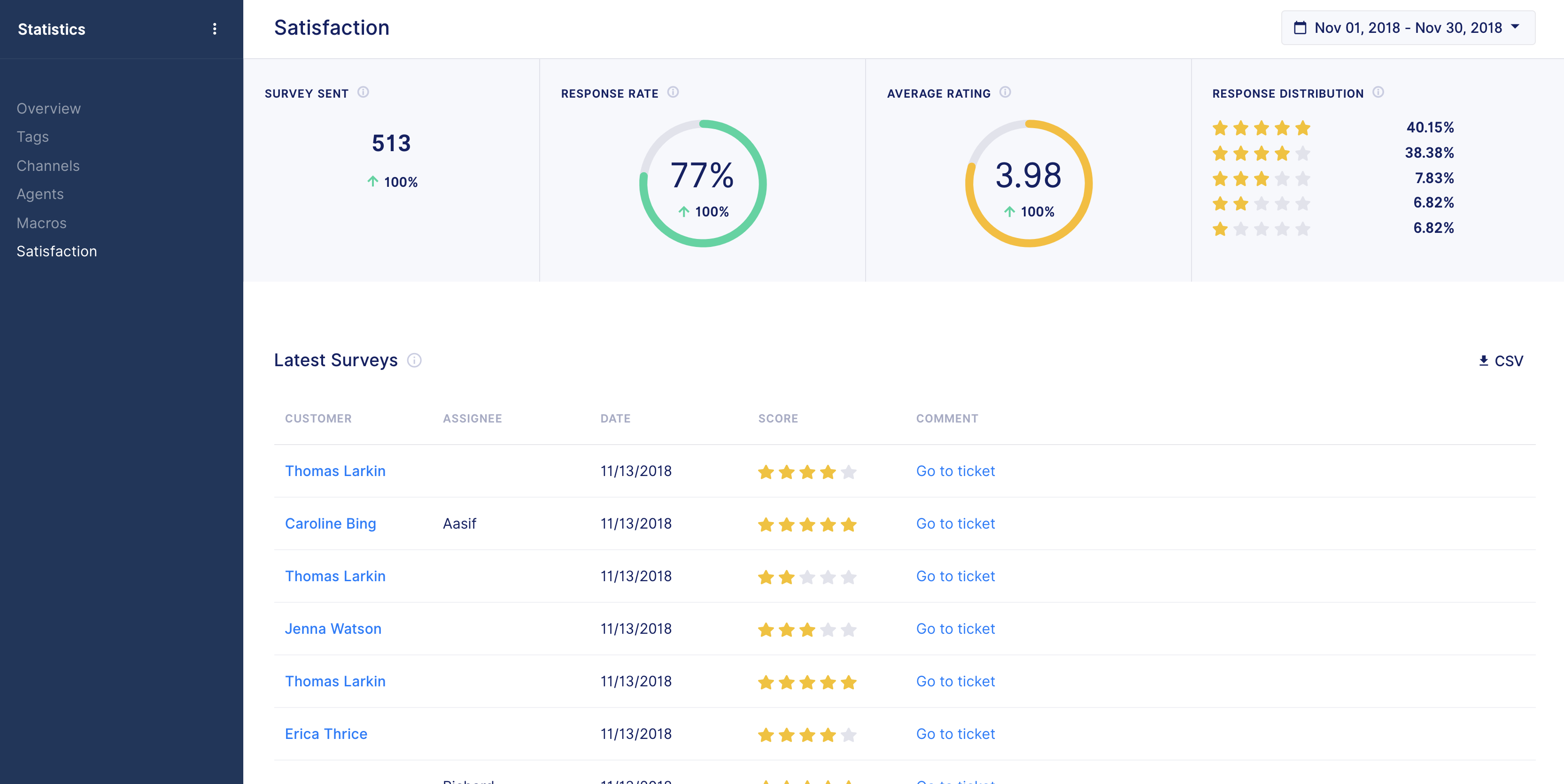 ---
---