Using Gorgias Chat
Using the chat integration is a great way for your customers and leads to connect with your support team without the hassle of creating an email. For directions on installing the chat on your site please click here.
Settings
In your Gorgias helpdesk you can access the various chat settings seen below from Settings -> Integrations -> Chat -> select the chat you'd like to edit then select Preferences.
Email Capture : Choose whether or not you want to request for your customers to input their email address and customize the text used for when you are Online or Away.
Away Auto-Responder : If no agents are available you can customize the text your customer will receive.
Inactivity Settings : After a certain amount of time of inactivity with a customer on chat, a new ticket will be created. Use this setting to select what time period you would like for that to be.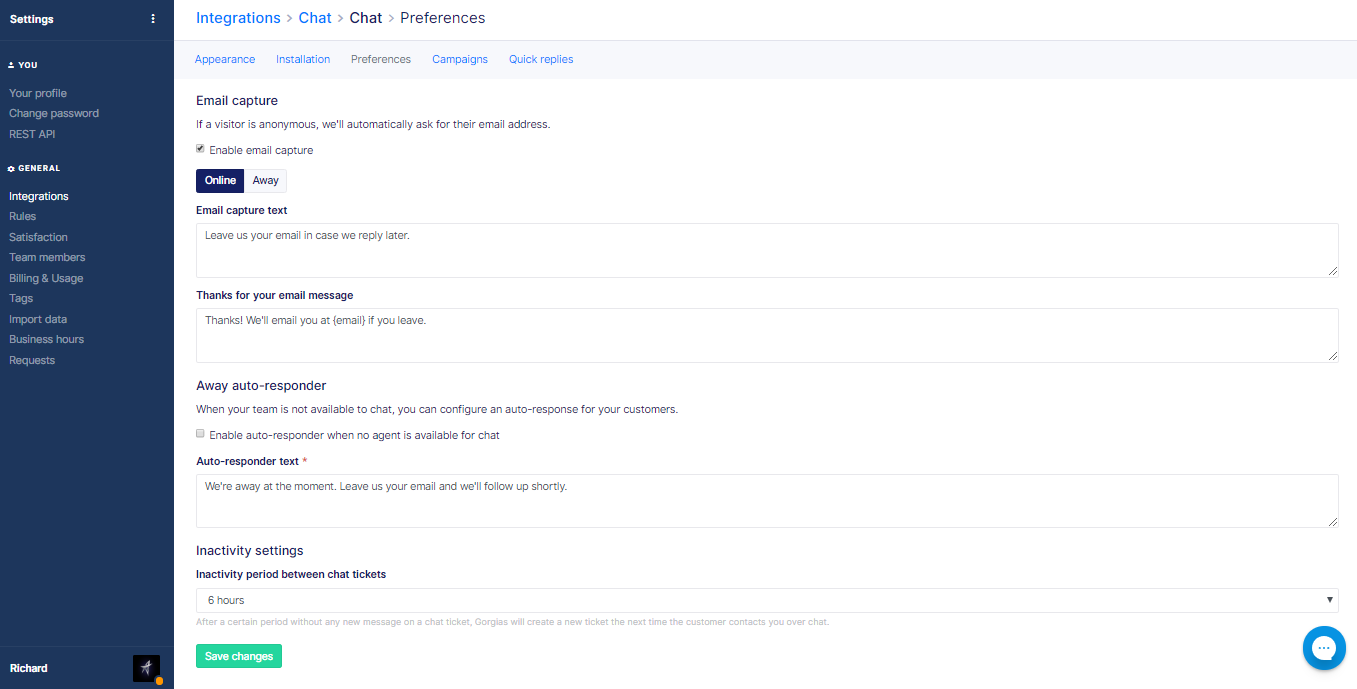 Set yourself as available for chat
You can determine when you're available to chat with customers or not.
If no agent is available, your chat widget will go to offline mode. When a visitor initiates a chat, they will receive your chat auto-responder message.
To set your availability, click on your name at the bottom right, and use the Available for chat toggle.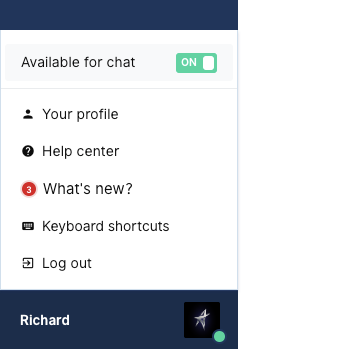 Chat View
Chats appear on the left hand side just about Views. This view shows you chats that are assigned to you as well as any unassigned chats.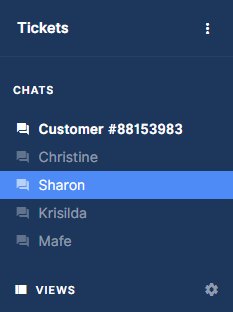 Chat online/offline status
The chat can be either online or offline. 
Here's how the offline mode gets triggered:
If your entire team is not connected on Gorgias
If you're connected on Gorgias but everybody's status is not available for chat
If your whole team hasn't been active on Gorgias for 30min. Why do we do this? If one of your team member leaves their computer on for the whole weekend, we want to avoid leaving the chat online and setting expectations for immediate responses while your team is not here.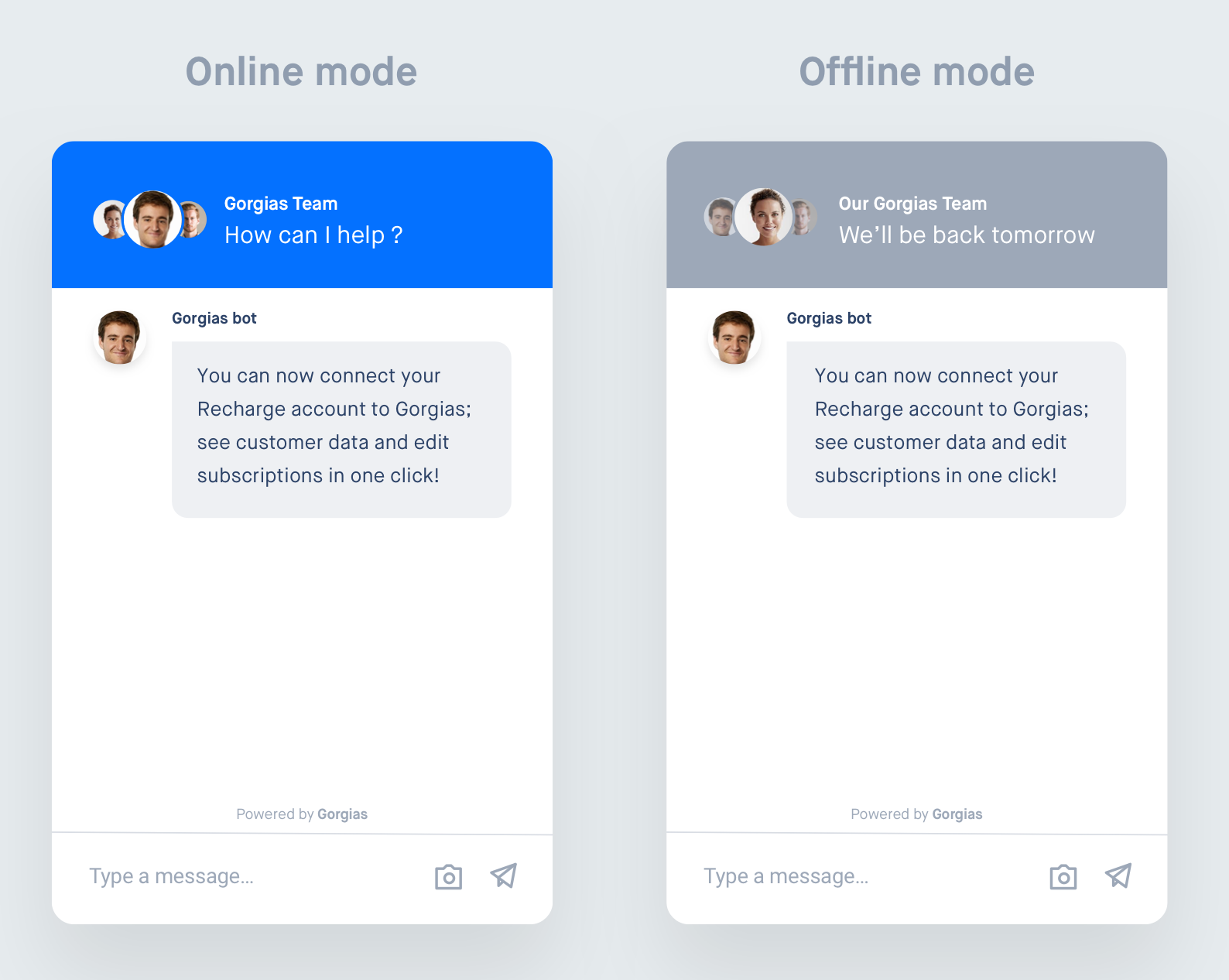 ---
---