Using Gorgias Chat
Using the chat integration is a great way for your customers and leads to connect with your support team without the hassle of creating an email. For directions on installing the chat on your site please click here.
Settings
In your Gorgias helpdesk you can access the various chat settings seen below from Settings -> Integrations -> Chat -> select the chat you'd like to edit then select Preferences.
Email Capture : Choose whether or not you want to request for your customers to input their email address and customize the text used for when you are Online or Away.

Email capture text
"Thanks for your email message" text

Away Auto-Responder : If no agents are available you can customize the text your customer will receive.
Set yourself as available for chat
You can determine when you're available to chat with customers or not.
To set your availability, click on your name at the bottom right, and use the Available for chat toggle.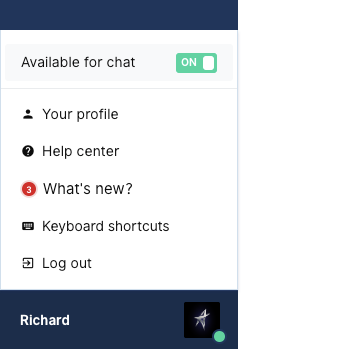 There are 3 ways an agent can be not available for chat:
If the agent mark themselves as not available for chat
If the agent has closed their Gorgias tab
If the agent hasn't been active for more than 10 minutes
Chat View
Chats appear on the left hand side just about Views. This view shows you chats that are assigned to you as well as any unassigned chats.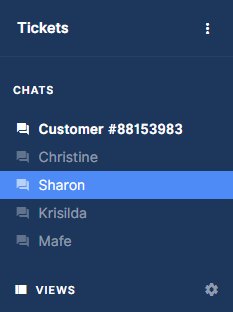 Chat online/offline status
The chat status will always depend on your set Business Hours (under your Gorgias dashboard > Settings > Business Hours). Outside of business hours, chat will show in Offline mode. During your business hours, chat will show in Online mode.
Note regarding agents profile image:
- Even if no agents are set as available for chat during Business Hours, the chat will still show in Online mode but their profile picture will have little orange circle. If agents are available, their profile images will be displayed with the little green circle.
- In case that you have agents available for chat even outside Business Hours, it will still be displayed in Offline mode and agent's profile picture will always be displayed with orange circles (regardless of their availability).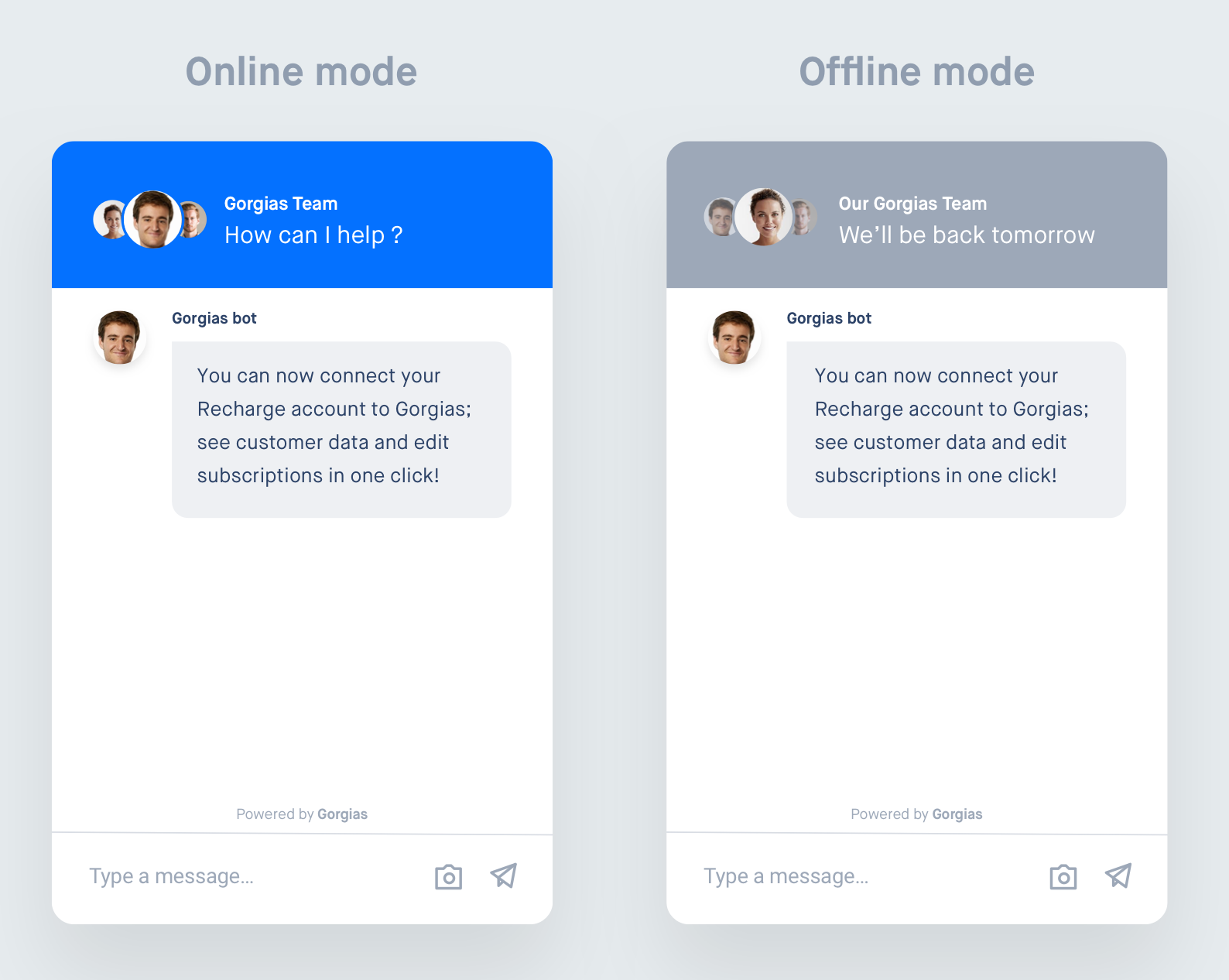 Chat Assignment Setting
You can use the Chat Assignment setting to remove an assigned agent from a ticket if they are unavailable. For more information take a look at this article.
Multi Language Chat Feature
In case that you have your store available in additional languages other that English, we do have the option to translate our chat widget text accordingly. This feature will allow you to select a language for your chat integration. Setting is located under your Settings > Integration > Chat > Appearance > Language.
List of available languages: English US, French, Spanish, Italian, Danish, Dutch, Swedish and German. In case that you need any language that is not on the list, please let us know by sending your request to our support team at support@gorgias.io
Once you select your desired language from the dropdown - introduction text outside and during business hours will be automatically translated in the selected language of the chat. You are definitely free to change the default value in the language of the chat for fields that you can customize.
---
---